Our Vision:
"Elevate the Competence, Confidence & Careers of Customer Success Managers"
With the growth of SaaS and recurring revenue business models, the function of Customer Success has become a top priority for any company. As a result we have a new and rapidly growing workforce of Customer Success Managers.
Impact Academy is all about elevating the competence, confidence and careers of Customer Success Managers. The program is centered on real business scenarios and covers know-how, skills and best practices that have generated proven results for thousands of companies worldwide.
A Customer Centric Strategy builds on people in general and the customer-facing organization in particular. Having your team go through this program will not only empower them in their job but also accelerate your implementation of the strategy.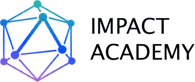 Training, Certification and Much More
Impact Academy is an intense training program for Customer Success Managers that runs over five weeks. The program includes live training sessions, workshops, group exercises, homework and tests. You will be able to do the program in parallel with the normal work week.
The program has been designed by Lincoln Murphy, Sixteen Ventures and Johan Nilsson, Startdeliver to give you the skills, know-how and practice of a truly great Customer Success Manager in 2021. The program is centered on how you can improve in your role and grow your career as a Customer Success Manager.
Successfully completing the program you will be certified, get a diploma and a Linkedin badge. You will also get a bundle of great content, tools and resources to use ongoing in your career.

Agenda
Week 1 - From Idéa to Practice: How you bring Customer Success to the next level
Why Customer Success, the reasons behind and what does it mean for your company? How do you improve in your role and how can you help your company improve? Even if you do not know where to begin or if you have a long career behind you, you will get hands-on, concrete advice from people who have done it before. Week one is all about creating the path forward, based on where we are and what we want to achieve.
Week 2 - A Driver of Change: Control your day and have more impact
To get real leverage on our work we need to focus on the right things and make time for them in our calendar. Easy in theory but harder in practice. We will help you find a more efficient way of doing meetings, setting priorities and getting things done. We will cover all aspects of onboarding, from trial to handover to first value. We will go into how we manage, predict and work efficiently with renewals. We will share best practices on how you do regular check-ins, do turn-arounds, interventions and expansion.
Week 3 - Powerful Conversations: Get all types of customers engaged
Communication is perhaps the most important skill of a Customer Success Manager. Poor, late or incomplete communication is many times the actual reason behind a churn or a fallout. The opposite is also true, great communication is what really creates success. We help you become a great communicator. We will go through a communication model, a message framework and how to build real trust with customers.
Week 4 - Delivering Results: Improving Net Revenue Retention for my portfolio
A key output from our work as CSM is increased Net Revenue Retention, but how do we actually make it happen? We will break it down from the financial number to the actual actions you drive as a Customer Success Manager. How you fix churn and how you make expansion/upselling a natural part of the journey. We will go through concrete examples and best practices.
Week 5 - Delivering Results: Getting more customers to advocate for us
Another key output for a CSM is to create and identify real advocates of our product. There is a huge value of increasing the number of people who recommend and promote our product. We will go through how you do this in practice and how you as a CSM can work with an advocacy program for your company.