Our Vision:
"Elevate the Competence, Confidence & Careers of Customer Success Managers"
Impact Academy was founded on the belief that Customer Success is a game-changer in business. In an era where retention is becoming more important than conversion, our mission is simple: equip our customers with what they need to excel at Customer Success.
Every big idea starts with a problem. Ours was the mismatch between demand (everyone wants to work with customer success!) and the lack of knowledge on how to do it - in a time efficient way. We wanted to offer a world class training experience with enriching and hands-on content for all CS-professionals interested in growing their skills. We launched in 2021, and have already helped thousands of participants through our programs. By leading the way in CS, value is created for our customers, their organizations and the customers they work with. No losers, only winners!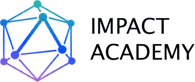 Training, Certification and Much More
With Impact Academy we offer intense training programs for Customer Success professionals that run over three weeks. The programs include live training sessions, workshops, interactive group exercises, homework and tests. You will be able to do the programs in parallel with the normal work week.
Impact Academy been designed by Lincoln Murphy, Sixteen Ventures and Johan Nilsson, Startdeliver to give you the skills, know-how and practice of a truly great Customer Success Manager.
Whether it's the operational everyday tasks of a Customer Success Manager, leading the Customer Success team or designing the structural elements of a CS organization, Impact Academy offers a variety of different programs that
are centered on how you can improve in your role and grow your career as well as the organization.
Successfully completing each program you will be certified, get a diploma and a Linkedin badge. You will also get a bundle of great content, tools and resources to use ongoing in your career.