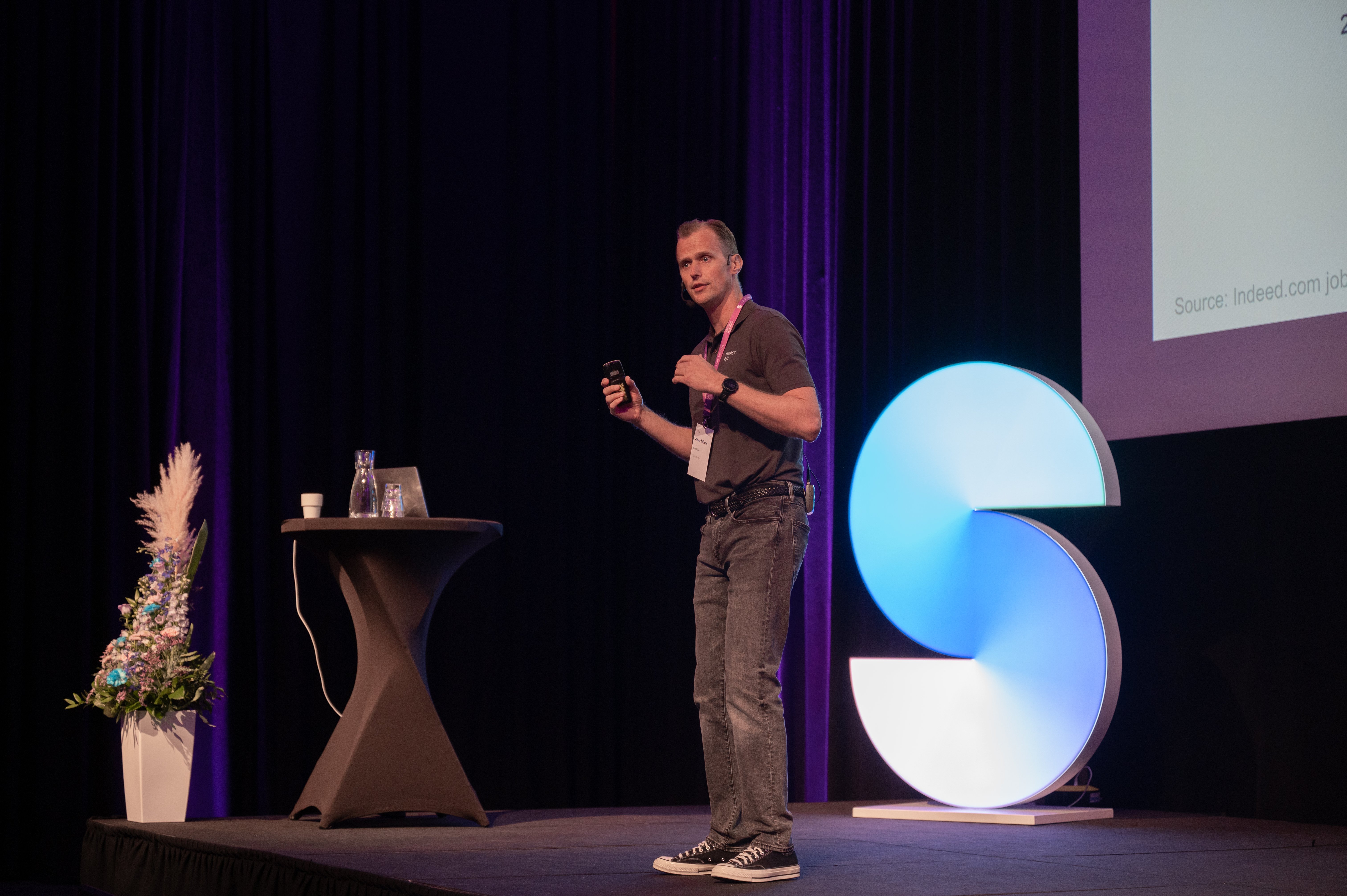 Customer Success Webinars

Best practices, learnings and insights available at your convenience. Hit play and let us know what you think.
Self-Diagnose My Customer Success

Are we doing the right things? Where can we improve and what will it mean to the value we deliver as well as our retention rate? There are many levers to pull in Customer Success and timing is everything. This webinar will help you assess where you stand and how to create a concrete plan forward.
From Cost Center to Growth Driver: How Worldclass CxOs leverage Customer Success
Join us for a webinar where we take the Leadership View on Customer Success and its central role in driving not just retention but long-term growth. In this session, we will dive deep into the strategies and best practices that power customer-driven growth. We will also share the most common roadblocks and how to overcome them.
Customer Research - A Value Proposition Reality Check with Natalia Bogun, Head of Customer Success at Mediatool
Customer research allows businesses to gain insights into customer needs and preferences, which can inform product development, marketing messaging, and overall strategy. By conducting customer research, businesses can ensure that they are meeting the needs of their customers and delivering value that aligns with their expectations.
Head of Customer Success - Five Ways to Build Momentum in the Team
As a Head of Customer Success, building momentum within your team can be challenging. How do you keep your team motivated and engaged while ensuring that they have the necessary resources and support to achieve success?
Effective Turnaround Programs for At Risk Customers
What are the early signs for an at risk customer? And what are effective strategies for turning them around? In this webinar we'll identify signs to identify a churning customer and strategies to make them more successful than ever before.
Customer Growth: Discovering and Achieving your Expansion Potential
We have invited Lincoln Murphy to talk about how expansion is a crucial aspect of any business, and it's largely in the hands of the Customer Success Team. But how can I maximize growth potential and how do I develop a solid expansion plan?
Unlocking the Power of QBRs: Best Practices and Strategies
The QBR is a critical aspect of Customer Success, but too often it falls short of its potential. What are the common pitfalls and misconceptions that can derail your efforts? And what does a successful QBR actually look like?
Maximizing your work week: Habits of High-performing Customer Success Managers
Great customer success managers know how to prioritize their tasks and focus on the ones that will have the biggest impact on their customers. But which tasks get you the result you want? Which strong habits help you focus on the right activities to consistently deliver excellent results for your customers?
C
areer Paths in Customer Success
What's the key to high performing Customer Success teams? Why do some people excel and some just want to quit? In this webinar we will talk about how to hire, develop and grow high performing teams in Customer Success.
How to create powerful advocacy programs in Customer Success
There is huge value in increasing the number of people who recommend and promote our product. We have invited Jade Cass from G2 to talk about how advocacy works and what to consider when setting up an advocacy program.
How to Grow Net Revenue Retention by Optimizing Sales and Customer Success
How do you build your Sales and Customer Success organization to enable NRR growth? What does your ideal Customer Profile look like and how do you determine the right KPI:s? Join our webinar with Victor Ivarsson, Chief Revenue Officer at Upsales where we will share 5 things you need to look at to grow NRR.
Delivering Customer Success at Scale
How do you get the coverage model right for Customer Success as you grow? Is it possible to do more Customer Success with the same resources? Can we scale effectively AND improve the customer experience? Webinar with special guest Natascha Evans, VP Global Enterprise Customer Success at Salesloft.
Customer Success at Halftime 2022 - Five Things To Do Now
Are we on track to hit our target for the year? It's halftime and a great opportunity to reflect and adjust where needs be. But what can we do in the coming months to make a real difference? Join this webinar where we will share five concrete things you can do.
Actionable SaaS Metrics for Customer Success
Having control over your subscription metrics means hitting your goals this quarter and beyond. But which metrics should we be tracking?
For this webinar, we have invited Ingmar Zahorsky, VP of Customer Success at ChartMogul, to share concrete examples and best practices on actionable metrics for Customer Success.
Customer Success Fueled Growth with Jacco van der Kooij


In this webinar we have invited Jacco van der Kooij the CEO and Founder of Winning by Design to talk about how Customer Success is an accelerator for any subscription business.
Five Keys to Expansion Sales in Customer Success
Lack of expansion on an account is actually a bad sign in terms of retention. A healthy customer should be investing more in you or else they are actually going backwards. This webinar is breaking down the five keys to doing expansion sales in Customer Success.
Context Driven Customer Success With Mikko Honkanen, Vainu.io
How an omni-perspective on your customers lowers churn and sets you up for expansion growth. In this webinar, we will share best practices and concrete examples on how you can leverage data to better serve your customers and by that grow your business.
The Success Planning Webinar
How do you make a customer plan that actually works? How do you set goals and drive improvements? In this webinar we will help you structure your planning in a way that it both becomes easy to do and scalable.
The Complete Customer Success Reporting Webinar
This is the full teardown of all reporting, dashboards and KPIs you need in Customer Success. What are common challenges, where do you start and what are the best practices in the business.
How to Scale Customer Success with Max Klimmek from Intercom
We talk about how we can leverage Customer Success as we grow. How do we define roles, train and build a stellar team? What are the challenges, the learnings and next steps for Customer Success?
Beating Churn Part II - Action Session
In this second part, we will go into details on how to make things happen in practice. With a focus on you as an individual Customer Success Manager and how you can drive the right type of actions to effectively beat churn.
Beating Churn Part I - Strategy Session
We have all done the calculation: put down the churn rate a small percentage and see the big impact on growth. The math is easy, but how do we make this happen in reality? Can we predict churn and more importantly how do we improve?
Value First Sales with Victor Ivarsson at Upsales
We talk about combining Customer Success and Sales into what we call Value First Sales.

In a challenging and uncertain market, it is easy to find yourself in longer sales cycles, delayed and missed deals. How do we, under these circumstances, turn it around and find growth? How can we lower the barriers of buying? How do we reduce uncertainty and boost trust?
Customer Success Journeys - scalable planning
How do you make a customer plan that actually works? How do you keep it up-to-date and relevant? It's easy, as Customer Success Manager, to get stuck in the highly operational work and forget about the critical planning. In this webinar we will help you structure your planning in a way that it both becomes easy to do and scalable.

Scaling Customer Success with Emilia D'Anzica
How do you maintain a great customer experience as you grow? Where can you find efficiencies with technology and where do you want to double down on people? In this webinar we will be discussing the keys of scaling Customer Success in practice.
Leadership - The Productive Team Meeting
How do you perform a productive weekly meeting with your Customer Success team? What is the agenda, how do you run it and what should everyone prepare? What are the reports to go through, what are the action points and what is the purpose of the meeting?
We have distilled the main take-aways from each and put together what we believe is the best practice for a Customer Success team meeting.
How to handle the 5 most difficult situations in Customer Success
When working in Customer Success you face a wide range of challenges, but some are worse than others. In this webinar we deep dive in these really tough situations and give you a practical game plan for how to turn it around. 1. A top account cancelling on you, 2. A key stakeholder blocking & being really negative, 3. Navigating customer through repeat downtime of service, 4. Failing a customer on a major promise, 5. Implementing a significant price increase
Dealing with Churn
Everyone wants to eliminate churn. Is there a quick fix? No, unfortunately not, but it is a process and you can start that process today. How do you take the necessary long-term steps and at the same time deal with your current situation? How do you manage and what are the steps? In this webinar we will help you solve churn now, later and hopefully forever.
In this webinar we will break down churn in three parts, what to do with 1) cancellations / downgrades today, 2) churn risks coming 6 months and 3) how to make a real dent in the churn rate within 12 months.
The High Output Work Week
In this webinar we will share some best practices on how you can improve and become more efficient as Customer Success Manager. If you can make sure you do the right things, and you can increase the output, you will have a direct impact on the health of your customers and essentially the future of your company.
The Best Practice of Customer Success Manager Part I
We will go through the Best Practice of a Customer Success Manager, sharing examples, case studies and proven methods on how to get results. What is the role of Customer Success? What does the job entail and how can a normal week look like? How do you as Customer Success Manager take control and make a big difference - have a real impact?

The Best Practice of a Customer Success Manager Part II




We will go through the Best Practice of a Customer Success Manager, sharing examples, case studies and proven methods on how to get results. What is the role of Customer Success? What does the job entail and how can a normal week look like? How do you as Customer Success Manager take control and make a big difference - have a real impact?
SaaS Pricing, Plans & Expansion with Younium
Companies pour blood, sweat, and tears into making a great product. They spend countless hours and resources to bring in new customers. Yet most SaaS companies don't know what they are worth to their customers and how to best monetize. What can be done differently? How can we grow together with the customer?
The Customer Value Framework by Lincoln Murphy
Workshops: How to Manage in Tough Times and How to Expand Revenue, Grow Profit, and Increase the Value of Your Company Going Forward